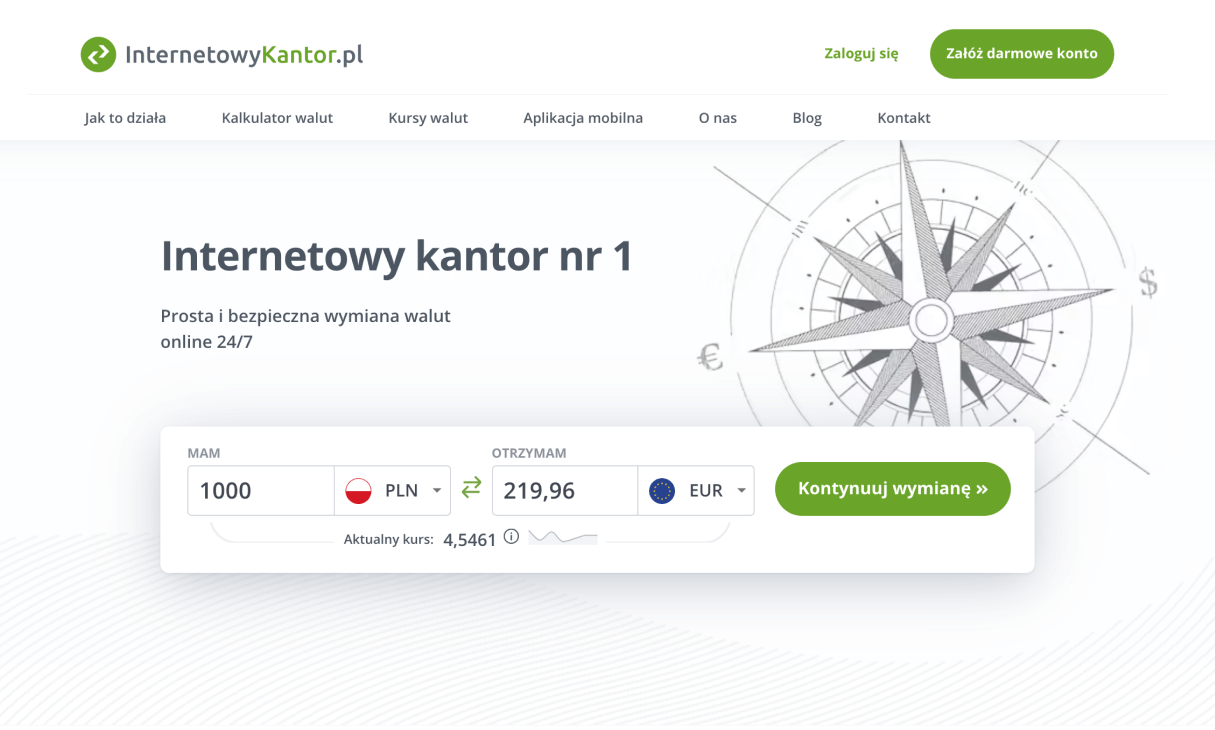 Fintech
Improving one of the largest Polish currency exchange platforms
March 2017 - Feb 2021
I've been working as a solo full-time UX designer in a fintech company CurrencyOne - the owner of
Internetowykantor.pl
Accomplishments:
Introduced user interviews to this company and organized usability tests 2 - 3 times a week
Contributed to measurable results:  better funnel conversion, high NPS scores, positive user feedback on product intuitiveness, decreased support tickets
Managed important strategic projects as a product owner (ex. mobile apps that received excellent reviews)
Visual lifting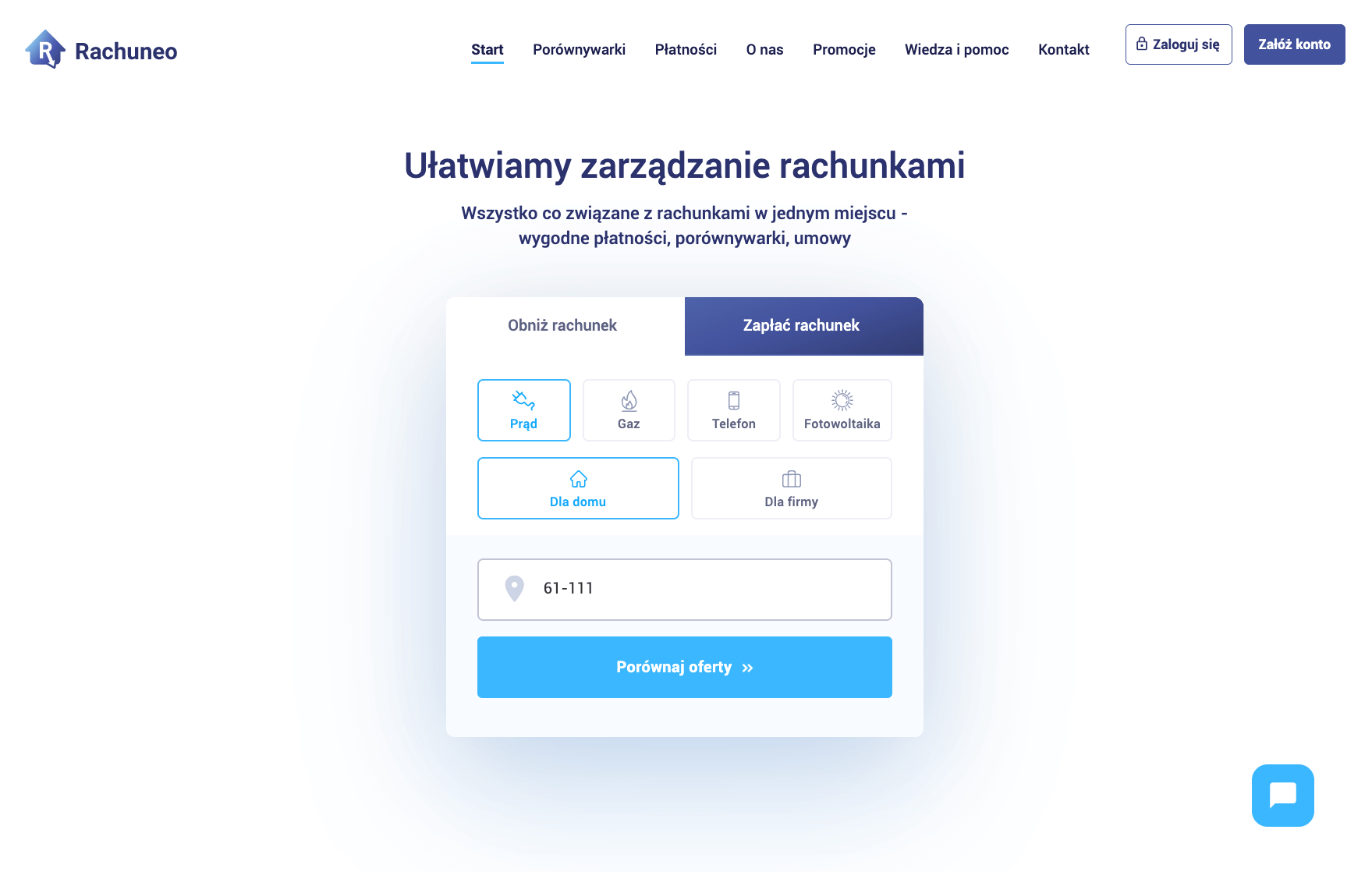 START-UP
Creating the first online energy provider switching platform
March 2017 - Currently
Co-created
Rachuneo.pl
- the first online service that helps people to compare prices for energy and switch to a new supplier.
Accomplishments:
Created the product from scratch, analyzed market, regulatory limitations, conducted user interviews, validated branding ideas. 
Designed and delivered a working lean-startup MVP that is still used in production, including the mathematical algorithms for energy price comparison
Worked part-time in a CTO-like role being responsible for managing a team of external developers, designing new features, and often personally coding their front-end
COMPLEX SASS
Designing a complex 
low‑code app for software developers
March 2020 - Currently
Working after hours to design and maintain UX for an innovative browser based testing automation platform
BugBug.io
. 
Accomplishments
Fully prototyped a complex custom SASS product in Webflow, with complex interactions
Solved hundreds of non-trivial design problems
Received positive reviews for product simplicity, especially compared to competitive solutions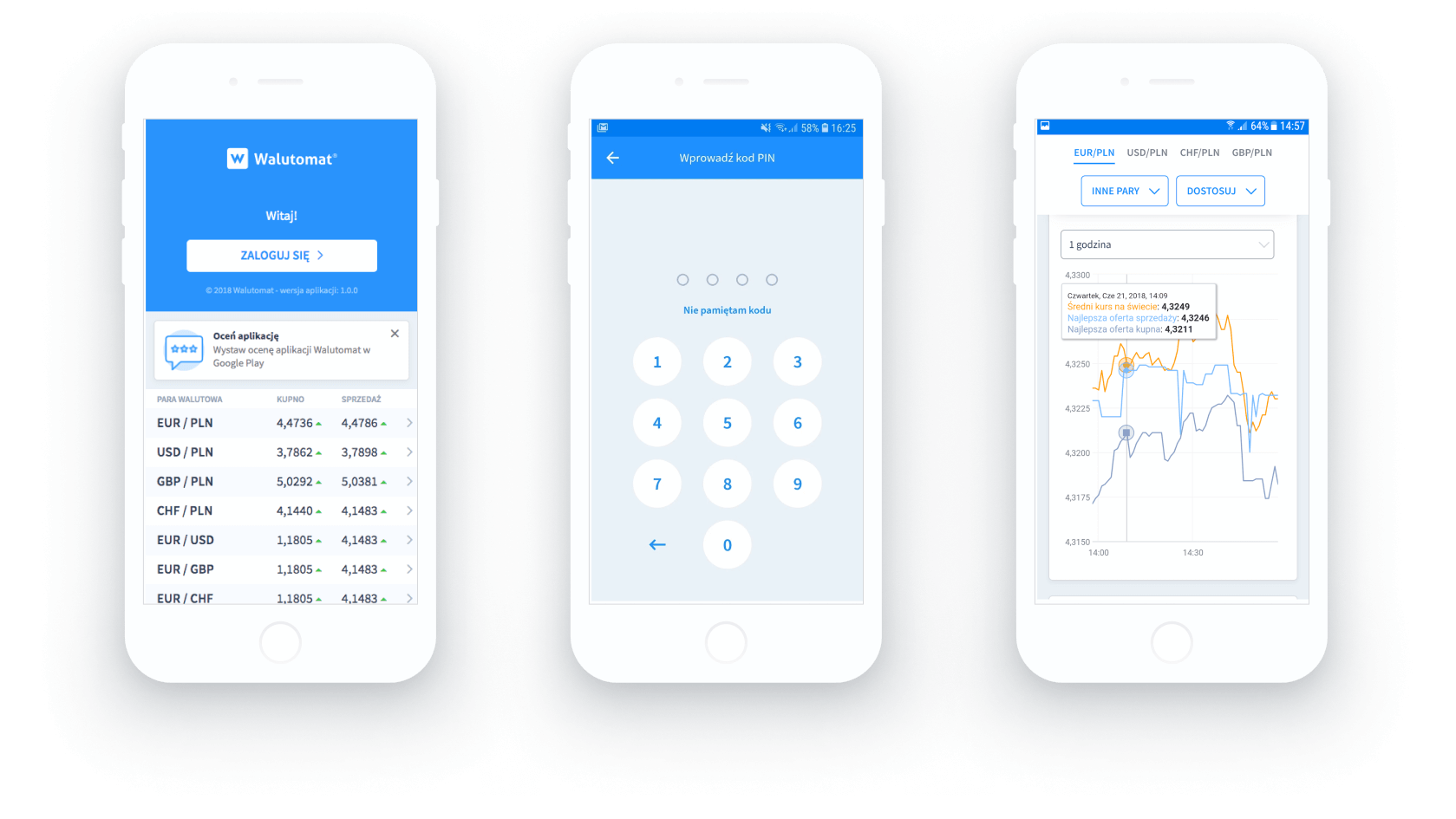 MOBILE & FINTECH
Walutomat mobile app design and product management
March 2019 - Feb 2021
As a UX and product manager, I led a scrum team to release an new app in 6 months. I participated in this project full-time, sharing responsibilities of a product owner, project manager, and user experience designer
Text
Positive user feedback on Google Play and App Store, highlighting usability, performance and ease of use
We used hybrid technologies, webviews, and smart UX treatments to optimize the operation of the webview on the phone so that it appears as a native application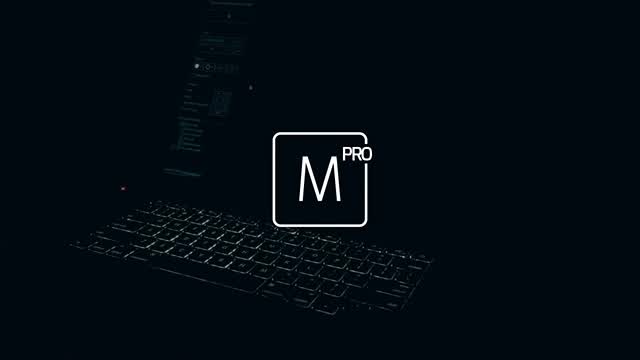 FOR FUN
Moodlight.pro
April 2017
Online strobe and disco light. Sideproject for fun.
Cool features:
Keyboard shortcuts
Tap tempo
Saving presets
Auto fullscreen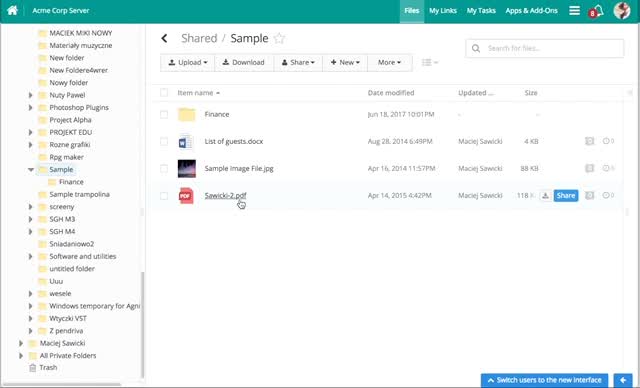 B2B SASS
3 years as a full-time UX at Egnyte: a complex B2B SASS
June 2014 - March 2017
My role:
Design, prototype and test usability of Egnyte enterprise apps on Web, Mobile and Desktop
Introduce user testing into the company
Share responsibilities with product owners
Accomplishments
Hundreds of usability issues fixed
Multiple features designed
Improved the experience by making it more conventional
Everything delivered on time
Business impact: customers stopped complaining that Egnyte is less friendly than Dropbox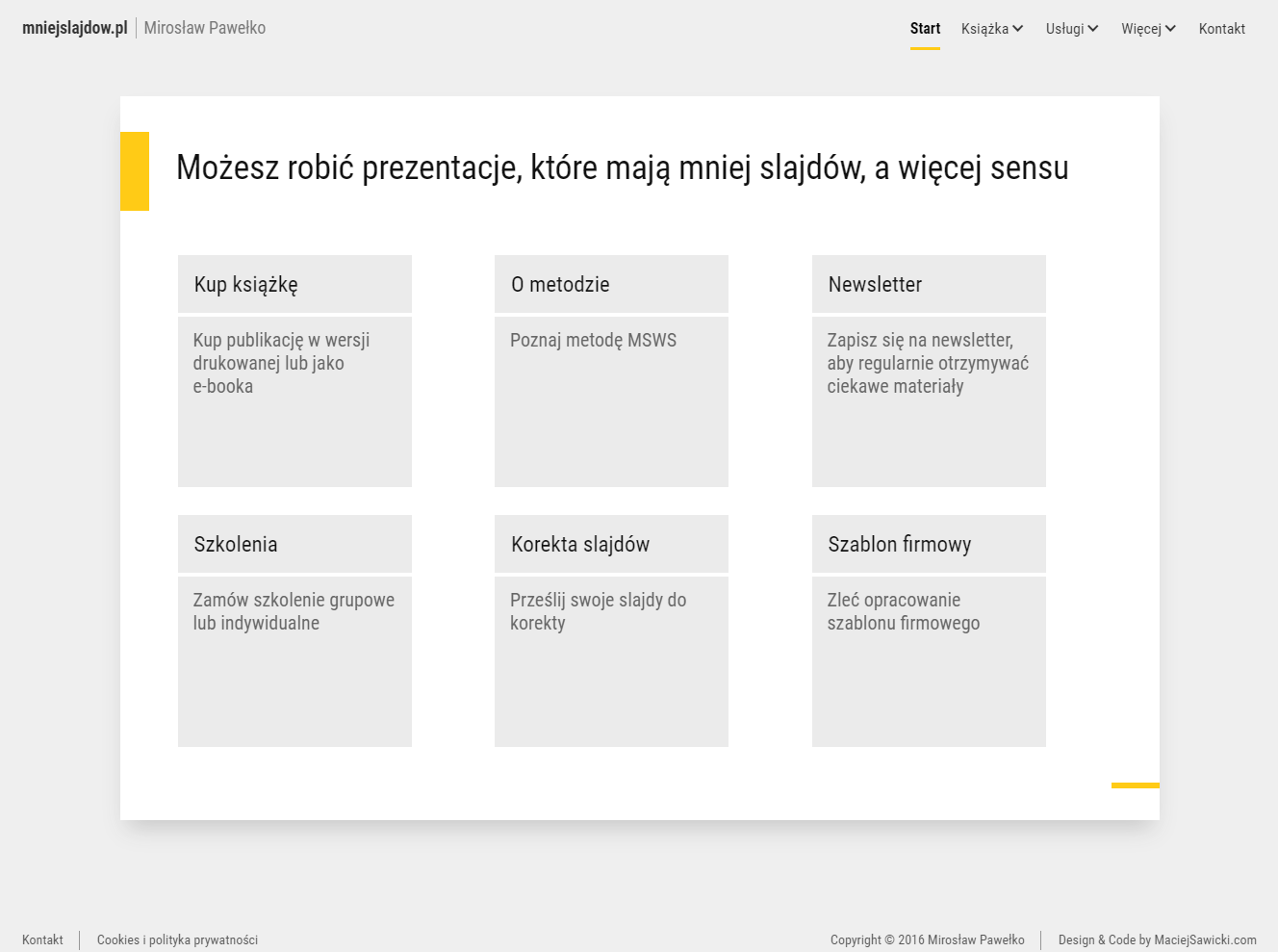 FREELANSE
MniejSlajdow.pl
September 2016
I designed and implemented a CMS for a website that promotes Mirosław Pawełko's book about Powerpoint slides
WORK DONE:
Responsive web design and code
Book preview with lazy loading
Integration with Allegro and Automater
Automatic e-book sending
CMS structure (Webflow)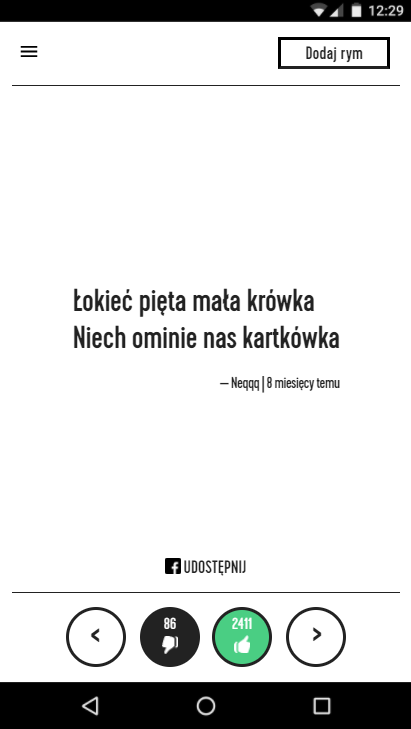 FOR FUN
I learned to code and accidentally created a popular app
September 2015
I wanted to learn to code a mobile application on my own. The app organically gained popularity among teenagers. It was supposed to be just a training project, but it turned out that someone liked it!
Results
5 000 - 10 000 unique users monthly, mostly young teenagers
Thousands of rhymes added by users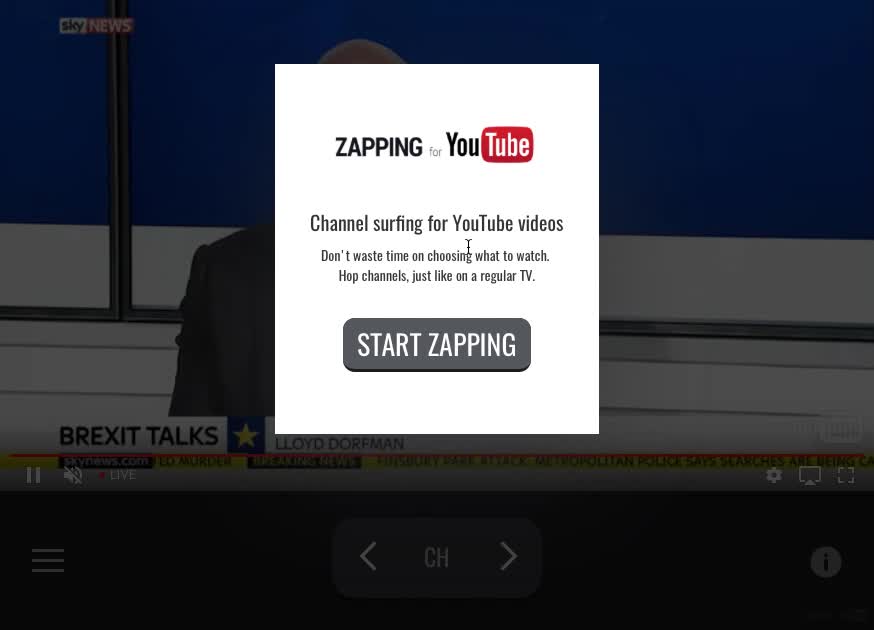 FOR FUN
ZappingForYoutube.com
April 2017
Created a proof of concept for classic TV zapping experience for YouTube videos. I had this idea before TikTok came to live!
Innovative features:
Instantly switch channels
Auto-fullscreen
Works on mobile

FREELANSE
Bocian Medical Center
September 2016
Goal:
improve the website usability so that it's better than competition
Work done:
Qualitative usability tests on Bocian website and sites of major competitors.
Interactive wireframe with new information arhchitecture and more user centric marketing communication

START-UP ADVENTURE
Lookcheck
September 2014
One of my first start-up projects. We didn't succeed but learned o lot during this small adventure.
Features
Take picture in a dressing room and ask other people if you look well
Rate others
Browse inspirations